Latest offers
Whether it's your mates' big night out, the annual family catch up or the swapping of Secret Santa presents at the office party, this is where the best times begin.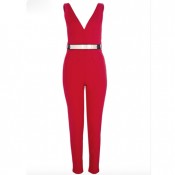 Own the party with this amazing V-neck red jumpsuit from Quiz Clothing. This is definitely a statement piece. At £29.99, with a gold belt feature, this jumpsuit is a bold yet flattering outfit for the party season. Add a jewel clutch and statement earrings and get ready for a night to remember.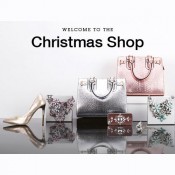 Christmas is coming to Miss Selfridge. A fantastically festive trove brimming with Christmas gift ideas. From stocking fillers you actually want, to delicious fragrance sets, gift cards, party dresses and more sequins than you can shake a chocolate log at.
News & Events
Wear Eponymous presents The Wardrobe. Showcasing award-winning Scottish fashion designers such as Naromode, Allenomis and Shapes of Things.
Vision Express opens at Glasgow Fort on the 6th of December!
For retailers and shoppers alike, Black Friday is the busiest shopping day of the year and marks the beginning of the Christmas shopping season.
Voice your opinion
As Christmas fast approaches, Santa and his elves have asked us to ask you, which toy is on your little ones' list this year?